The chamfering machine is a small precision machine tool that specializes in mold manufacturing, hardware machinery, machine tool manufacturing, hydraulic parts, valve manufacturing, textile machinery chamfering, milling, planing and other processing methods.
• The Single head chamfering machine with manual feeding, automatic clamping, automatic advance and retreat knife, fast speed, large output, high efficiency, easy to operate, easy to learn and easy to understand;
• The feeding speed of the main shaft can be adjusted, with the functions of fast feeding and working.
• For different sizes of the workpiece chamfering, only need to change the clip and make a simple tool holder adjustment can be completed;
• It is the best choice for chamfering of metal objects at present.
• According to the chamfering needs, it is divided into straight chamfering and curved chamfering.
• The beveling machine solves the problem of irregular angles, rough slopes, and loud working noises in flame cutting, grinder grinding and other operating processes.
• It has the advantages of easy operation, standard angle, smooth surface, etc., has the advantages of light weight, high bevel probability, high durability, and convenient operation.
• Very suitable for: steel structure, boilers, pressure vessels, equipment manufacturing, shipbuilding, electric power, molds, chemicals, petroleum engineering, metallurgy, heads, iron towers, aerospace and other welding manufacturing fields.
Description
| | |
| --- | --- |
| Brand Name: | LYM |
| Model Number: | DJ52/DJ80/DJ120/DJ150 |
| Type | Single Head |
| Certification: | CE/SGS/TUV/ISO |
| Place of Origin: | China |
| Application | Pipes/Solid Bars,various materials such as steel, stainless,copper |
| Packaging Details | Packed in stretch film firstly,and then reinforced with plywood for outer packing |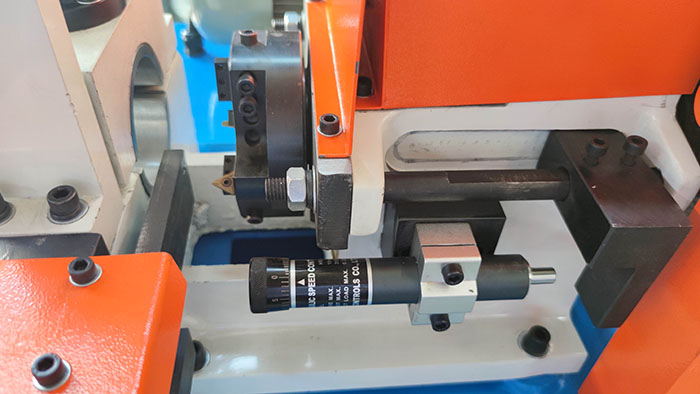 Cutter head of single head chamfering Machine(Suitable for pipe parts inside, outside corner chamfering and end face processing)
Working System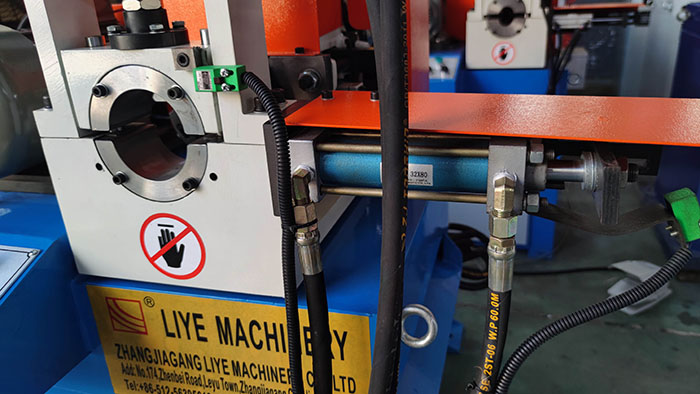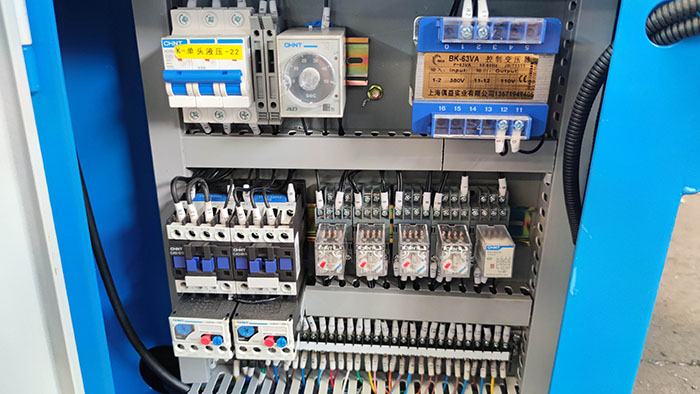 Contro system
More reliable hydraulic system
Part of the sample tube
LYM Tube/Bar chamfering machine is widely used in numerous chamfering applications and industries.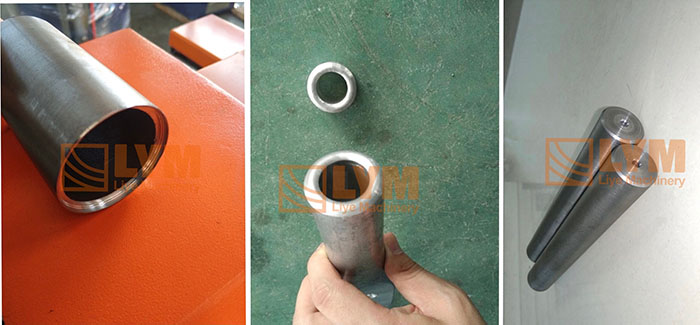 PIPE/BAR CHAMFERING MACHINE MAIN TECHNICAL SPECIFICATION (SINGLE HEAD)
| | | | |
| --- | --- | --- | --- |
| Model | Our Diameter (mm) | Processing Length (mm) | Videos (Click Here) |
| DJ52 | OD 8-52 | Standard 100-600mm (Could be longer) | |
| DJ80 | OD 8-80 | Standard 100-600mm (Could be longer) | |
| DJ120 | OD 19-120 | Standard 100-600mm (Could be longer) | |
| DJ150 | OD 19-150 | Standard 100-600mm (Could be longer) | |